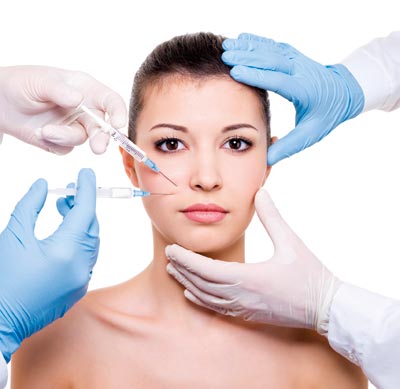 Aesthetic Medicine | Medical aesthetic is an art and a science.It is a special interest in medicine that relies on procedures and techniques to improve and enhance the appearance, texture, and contours of the skin, face, and body.
Although some degree of overlap exists between medical aesthetic and cosmetic surgery, for the most part, medical aesthetic employs techniques and technologies that are either non-invasive or minimally invasive and performed without general anesthesia.
Invasive surgical procedures that require significant cutting such as surgical face lift, brachioplasty, and abdominoplasty remain the exclusive domain of cosmetic surgery, and are mostly performed in the hospital setting under general anesthesia. Typically, procedures in aesthetic medicine require only superficial injections, punctures, or small incisions. These include botulinum toxins, hyaluronic acid fillers, thread lifts, and cryolipolysis.
The rapid growth in aesthetic medicine is due to an increased demand for rejuvenating procedures that do not involve surgery. Clients request procedures not because they are unwell but because they want to look and feel better. This client profile is unique to aesthetic medicine and surgery, in contrast to most other medical specialties where the focus is on the diagnosis and treatment of diseases and illnesses.
With the advent of botulinum toxins, hyaluronic acid fillers, and other nonsurgical procedures, patients can look and feel better quickly and discretely, with virtually no downtime. There is a natural enthusiasm for therapies that are quick, relatively painless, offer natural-looking but measurable results and cause little interruption to normal activities.
Although medical aesthetic has been embraced for this reason, it does not serve to replace cosmetic surgery. The relationship between the two disciplines is synergistic. Occasionally, clients are referred for cosmetic surgery where it is considered more appropriate.